"Wherever the art of medicine is loved, there is also a love of humanity." - Hippocrates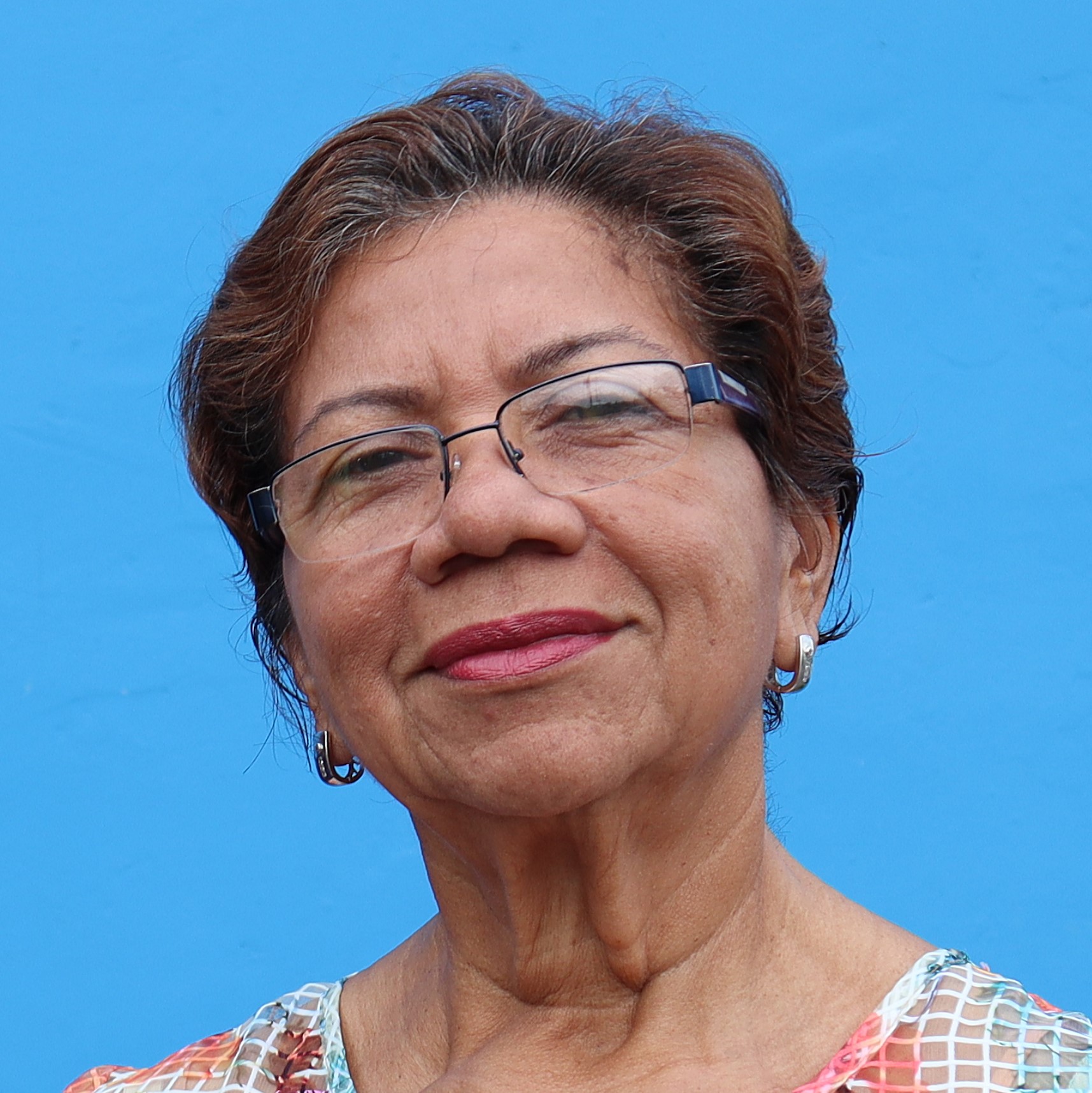 Letter from our International Director
In 2008, I was anxiously waiting for my first experience with GMT to begin.
A friend had invited me to participate in the clinics here in Panama. I offered to help take them to an area in the center of our country. We had organized visits to communities where the people have struggle really hard to make a living, but are sturdy and make you instantly fall in love with them. Honest, hardworking folks that try to do their best to keep on and take care of their children.
At the airport, the loudspeakers announced the arrival of the flight and shortly after my eyes first laid sight, for the first time ever, to the good looking, vibrant, and smiling group from McGill University, Montreal, Canada; and Dr. Wil Johnson, founder of GMT, and his wife Pat Johnson.
The Johnson's instantly made me feel like an old friend with their warmth and kindness.
We did our utmost to make them feel at home and protected. Quite a lot of us spoke English fluently and others had a limited knowledge of the language. We were as happy to receive them as they were thrilled to be in our country. Meeting them in person simply energized us all. Of course, we knew that our land and people would give them an unforgettable five days in Panama, and that they were going to be touched in life changing ways.
Dr. Johnson asked me to be the International Director of Global Medical Training in 2013. When I assumed the coordination, the organization was doing medical trips to the Dominican Republic, Nicaragua and Panama. Dr. Johnson wanted GMT to broaden its outreach so he asked if I could explore the possibility of establishing operations in more countries. We now do regular trips to the Dominican Republic, Panama, Nicaragua, Peru, and Ecuador. I was in the process of developing Bolivia as a new destination when the Covid-19 pandemic put a temporary halt to everything.
There are over 50 GMT chapters in the U.S.A. and Canada and I have nothing but praise and affection for the GMT student delegations that come to our countries. Our trippers always step out of the planes with willing and adaptable mindsets. They are responsible, eager, and ennobled by the ancient ideals embraced by physicians in every part of our planet since the inception of medicine -do what you can to protect, preserve, and ensure the future of humanity. Respect all people and fight injustice because, simply put, this is the way we can work and grow in harmony.
Our trippers always have warm smiles, and work very, very hard to get the most out of their brief visits.
We are currently working with our chapters to coordinate possible trips.
Ariadne Iglesias
International Director
Global Medical Training is an International Humanitarian Organization that provides free medical-dental services to medically deprived communities in Central American countries. A prime corollary is offering healthcare students, professionals, and interested others a truly international experience that will expand their understanding of medicine, dentistry, and life outside of North America. Thank you for considering GMT to serve and learn in Central America!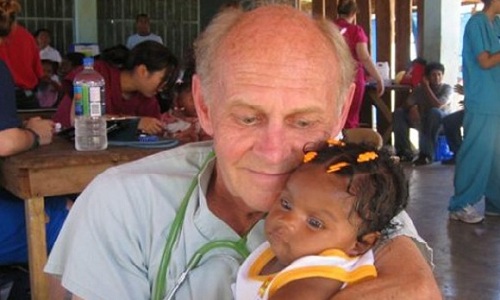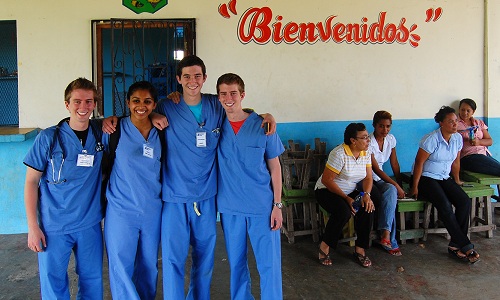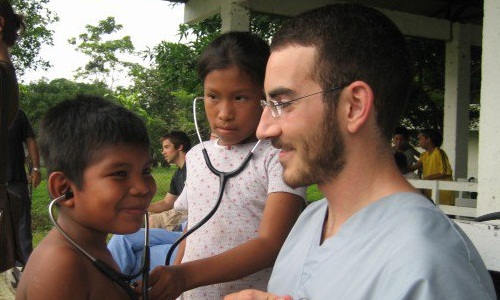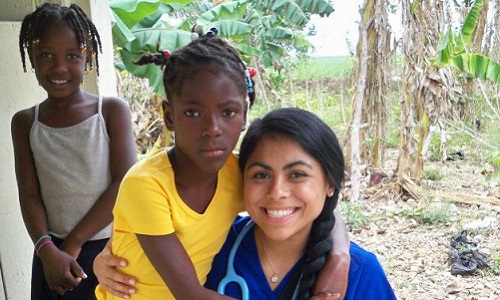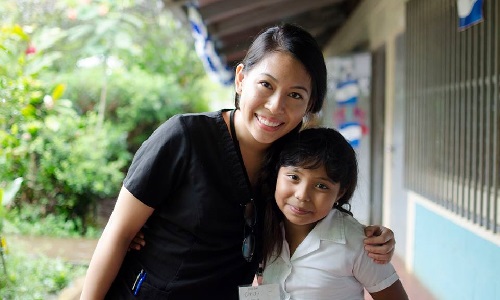 To teach students basic clinical skills, basic Medical / Dental knowledge, and the art of medicine, in preparation for and during the implementation of the clinics.
To provide students with a first-hand experience of cultural, social, historical, and political life in these regions. We will discuss and integrate this into the medical process with our patients. Many issues will be discussed, e.g. the relationship of poverty, education, and Public Health to illness and well-being.
To provide, as a team, free Medical and Dental healthcare services, and free medicines to the needy in Latin America.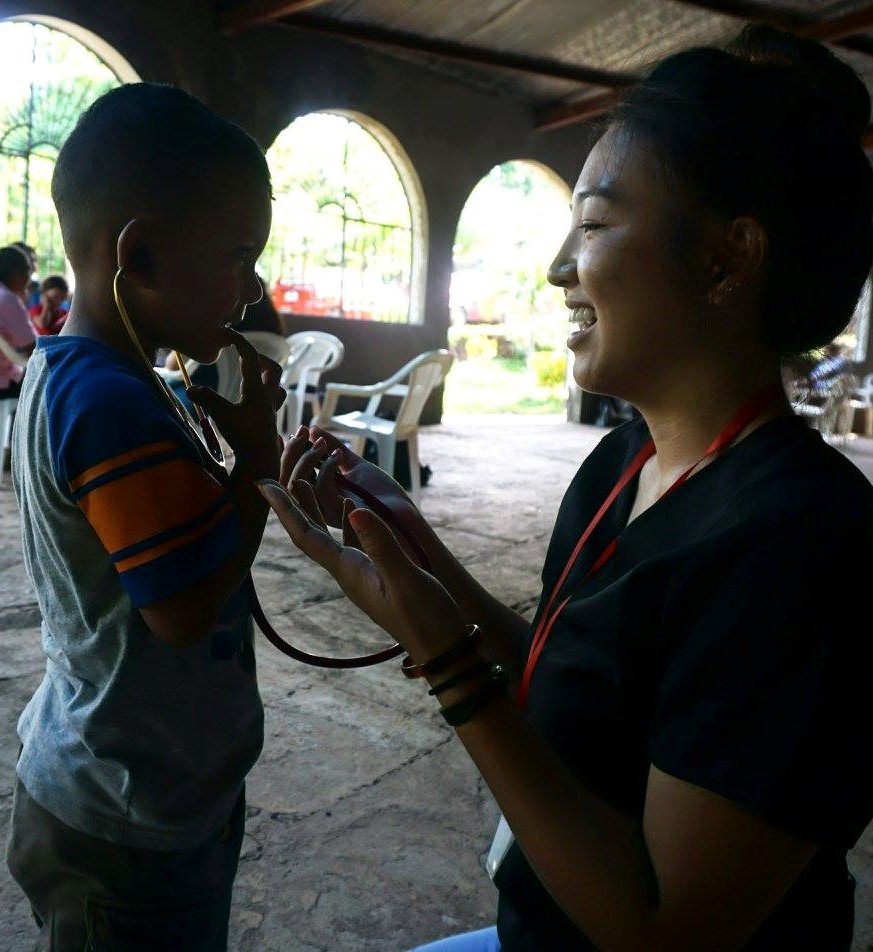 Medical, Pre-Medical, Dental and Pre-Dental students, as well as all other future professionals, will best maximize their potential by globalizing the vision they have of their careers and lives. This means that they must expose themselves to other ways of living, working, and providing health care in contrast to that in their own societies. It is ideal to do this within the intimate milieu of other cultures. Applying what they learn to that which they face as students, medical professionals, and informed adults can contribute greatly to their development as excellent healthcare providers and caring, service-oriented human beings.

We don't screen applicants based on their academic background or experience. Our participants are intelligent, self-selected individuals who have the desire to serve, learn about medicine and other cultures. You may join us as part of a group or as an. individual applicant. No Spanish language skills are required.